Glendale to Griffith Park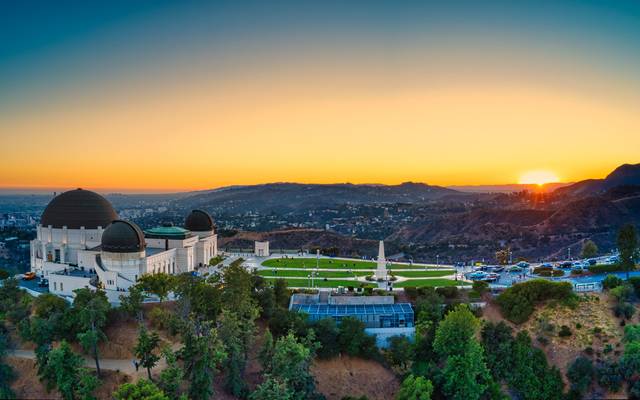 Explore one of LA's most iconic destinations.
Insider tip: the best Los Angeles activities are mere moments away from Glendale Express hotel. For hikers and art aficionados, Griffith Park holds 4,000+ acres of nature and culture, topped with the legendary Hollywood sign. Miles of winding trails, world-famous cultural and outdoor destinations. The original Batcave (Bronson Cave), Travel Town Museum, Autry Museum, Sunset Ranch, or LA Zoo. And get yourself to the Greek (Theatre) for shows under the stars. Glendale is also home to two prime shopping and entertainment destinations: The Glendale Galleria, and Americana at Brand.
Whatever your ideal SoCal adventure looks like, you'll find it within a short distance from our hotel. Now go forth and Glendale.