Be a Day Tripper: A Glendale To-Do List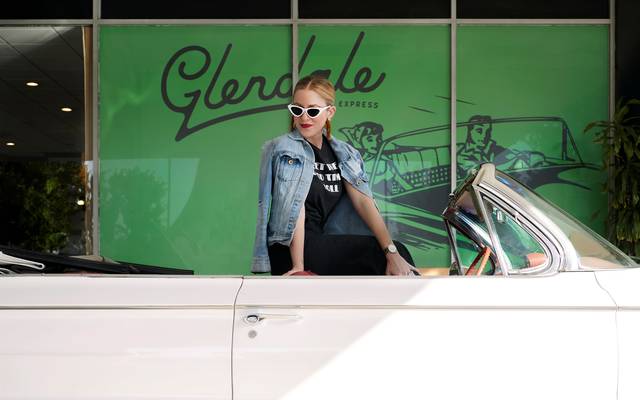 Also known as the Jewel City, we happen to think that Glendale is one of the most underrated places to stay, shop, and play in Los Angeles county. It's got so much more than going for it than just its ultra-convenient proximity. Glendale is a plucky up-and-comer filled with stellar shopping, hidden gems, and exciting cultural happenings—all surprisingly nearby our hotel. Because we love you, we've put together a to-do list to help you make some memories and the most of your time here. How many will you check off on your next day trip?
Family Adventures, Retail Therapy, and Cultural Curiosity
Family Fun
Griffith Park
A short drive from Glendale Express, Griffith Park is also home to 53 acres of hiking trails as well as the Griffith Observatory, the Samuel Oschin Planetarium, and the Autry Museum of the American West. Kids will love playgrounds like Shane's Inspiration in the center of the park near the Merry-Go-Round and the Neil Papiano Play Park.
LA Zoo
Located inside Griffith Park this 133-acre non-profit zoo is home to a veritable menagerie of 1,400 mammals, birds, amphibians, and reptiles. In addition to its more popular exotic residents like gorillas, koalas, and lions— the zoo's exceptional botanical gardens alone are worth a visit. The whole family will enjoy the educational animal shows and zookeeper talks, and your little ones will delight in a spin on the Conservation Carousel, too.
Deukmejian Wilderness Park
With over 700 acres of lush sage, woodlands, and wildlife, this park gives locals and tourists the perfect opportunity to experience some of the best hiking in the San Gabriel Mountains north of Los Angeles.
Serious Shopping
Glendale Galleria
Glendale Galleria was once the largest mall in the United States, featuring three floors and over 1.5 million square feet of big brand name stores including the first Disney store and Apple Store. In case you were wondering just how popular this mall is, over 30 million people still visit the Glendale Galleria each year, compared to 18 million visitors to Disneyland.
Brand at Americana
Right across from the famed Glendale Galleria, you'll find the open-air, piazza design-inspired Brand at Americana. It's a haven for luxury-inclined shoppers, with upscale retail stores including Apple, Tiffany and Co, and David Yurman. If you have a taste for fine dining, visit Bourbon Steak by Michael Mina, Katsuya, or Trattoria Amici.
Cool and Cultural
Alex Theater
Constructed in 1925, the Alex Theater features stunning art deco design and hosts shows, live theater, concerts, and pageants for both local crowds and national television audiences. You may recognize its neo-classical Greek and Egyptian architectural elements, most recently seen on shows like The Last Comic Standing and several live concert specials. Its iconic 100-foot-tall column with neon lights is practically unmissable as you drive along Brand Boulevard.
Greek Theater
Designed to look as if it came from ancient Greece, the 5,900-seat amphitheater in Griffith Park opened in 1931 and has remained a beloved outdoor concert venue for almost a century. Famous for its star-studded roster of visiting performers who typically take the stage for one night only, the Greek has hosted many greats, from Sir Elton John and Aretha Franklin to Frank Sinatra, Bruce Springsteen, Carlos Santana, and many more in between.
Museum of Neon Art (MONA)
For some brightly-hued (and highly Instagramable) inspiration, head to the Museum of Neon Art. Recently relocated from Downtown Los Angeles, MONA is home to an array of massive neon signs from local LA businesses throughout the years. Take in the selection of extraordinary signs on display and tap into your artistic spirit with workshops where you can create your very own neon sculptures.
Forest Lawn Memorial Park
Walt Disney, Clark Gable, Nat King Cole, and hundreds of other iconic entertainers are buried or interred at the famous Forest Lawn Cemetery, but beyond its spooky celebrity inhabitants, the park has a museum that features impressive art, artifacts, and regularly rotating exhibits. Art history fans will be thrilled to visit the space that once hosted historic exhibitions for artists like Henri Matisse, Francisco Goya, Rembrandt, and Winslow Homer.
From upscale retail to legendary Los Angeles landmarks, a true California dream awaits outside your doorstep at OSO's Glendale Express. When you're ready to set off on your big adventure, we're here to make sure you've got the comfiest, coolest hotel to come home to (plus a few pool flamingos.) If you're looking for more to see and do in LA, you should probably keep checking this blog for updates. Now, we're off to the pool to hang out with those flamingos we keep talking about.